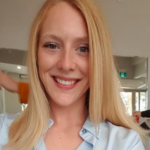 My name is Susie Bolton and I am the owner and a teacher at Happy Hearts Daycare Centre. Before opening my daycare I was a Kindergarten teacher at a private school in the Niagara Region. From an educational standpoint, I am qualified to have the responsibility of caring for your child because of my Masters Degree in Child Study and Education from the prestigious Ontario Institute for Studies in Education at the University of Toronto.
I Absolutely Love Children! I have been responsible for their care and education in every role I've played for the majority of my adult life.
I am an involved member of the Port Colborne community and continue to give back every chance I can. I believe this vibrant city deserves a daycare that strives to ensure that Port Colborne is a great place to live and raise a family.
Susie Bolton
Daycare Director/ Licensee/ RECE/ Master of Education
_______
Louise Bolton
20+ years of experience with the school board/ Teacher
Next Steps…
Call Now to set up a TOUR and avoid the wait list!